Growers in the cannabis cultivating community revere Jorge Cervantes as a legend for his lifetime of contribution to the community. Cervantes is entering his fifth decade as a cannabis cultivation author, photographer, and YouTube influencer. His books and videos have gained a reputation as industry standards in the cannabis industry, offering crucial information and inspiration to growers worldwide. Marijuana Grow Basics, Hydroponic Basics, and Five Easy Gardens are just of few of more than 50 books in 8 languages that Cervantes published and wrote.
Marijuana Horticulture: The Indoor/Outdoor Medical Grower's Bible, one of Cervantes' most well-known books, has been in print since 1983 and is currently in its fifth edition. This book, considered the definitive work in the cannabis growing industry, provides in-depth explanations of every step in the cultivation process, from seed selection and germination to harvesting, curing, and storing. The book is packed with detailed growing techniques, including organics and hydroponics, as well as troubleshooting advice for a broad spectrum of cultivation issues.
The Cannabis Encyclopedia: The Definitive Guide to Cultivation & Consumption of Medical Marijuana is Cervantes's latest best-seller. This publication is widely recognized as the most thorough manual on cannabis cultivation and use ever produced. With more than 600 full-color pages, the comprehensive work includes information on everything from the history of cannabis to the most modern production methods, as well as chapters on the therapeutic uses of cannabis and different ingestion styles, including concentrates and cooking.
Jorge Cervantes' Ultimate Grow DVD, produced in 2005 in conjunction with High Times magazine, was shot in British Columbia, Canada. This classic video shows indoor growers each step of indoor cannabis cultivation. The box set contains two more videos, one shot in Spain and the other in Amsterdam. The videos focus on greenhouse and outdoor cultivation. The visual manuals use real-world cannabis garden footage and growers' interviews. Viewers are given a tour of some of California's biggest cannabis gardens in Jorge Cervantes' Cannabis Expeditions: The Green Giants of California in his fourth and last DVD.

We Grow Cannabis! is the first digital-only book Cervantes will produce. You can download this FREE book on his sites, www.marijuanagrowing.com and www.jorge-cervantes.com. The 100-page book with 270+ color images provides growers with simple direct cannabis cultivation information.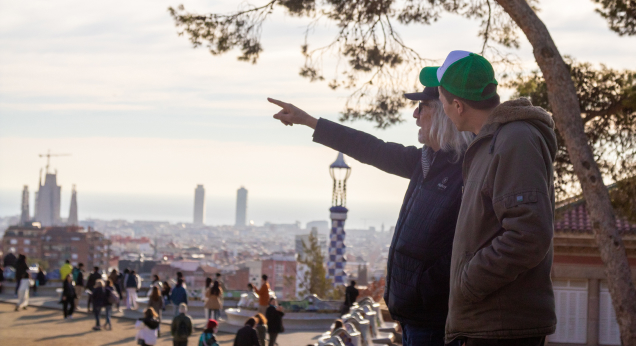 Last but not least, Jorge Cervantes is renowned for his in-depth understanding and proficiency in cannabis production. His books and DVDs are packed with advice and suggestions to benefit growers of all experience levels, from amateurs to professionals. His switch to digital publishing fits the scene's constant evolution.